We are the largest Neocube (QQMAG) manufacturer and exporter in China.
QQMAG has another name: Neocube.
Neocube is consisted of super strong NdFeB magnets.
NeoCube is an entertainment device like no other in the world.
NeoCube is literally a puzzle with billions of solutions.
This allows you to create and recreate an outrageous number of shapes and patterns.
Your NeoCube will provide you with hours and hours of unequaled entertainment.
NeoCube is perfect for gaming, expression, stress relief, boredom busting, dual hemispherical brain stimulation, and much more.
You can build billions of models with Neocube.
One of the main attractions of your NeoCube is its ability to form so many solutions. Certainly the cube of six is one of these, but it is by no means the only one.
NeoCube has the ability to form billions of models. NeoCube actually has a near infinite number of solutions.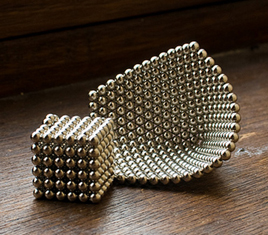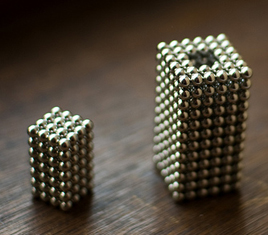 You could spend your entire life attempting to create every shape possible and still barely scratch the surface
Come here, visit Neocube photo gallery now, you can know which models you will establish freely >>
With all of these possible model solutions, you will come up with numerous shapes and patterns for which there are no names, because you will be the first person in history to have created it.
Neocube (QQMAG) brings you full fun in your life.
NeoCube (QQMAG) is your friend. It brings you magic entertainment. NeoCube(QQMAG) turns on your creative
imagination to make you feel super good.
How to play with QQMAG? We lead you to watch the magic movies >>
NeoCube (QQMAG) has educational benefits.
NeoCube (QQMAG) actually has significant educational benefits.
Simply playing with your NeoCube (QQMAG) will lead to a better intuitive knowledge of geometry and math. Using your NeoCube (QQMAG) as an educational tool in conjunction with text books will result in a better understanding of geometry both in theoretical and practical terms.
Due to the high amount of geometry , using the NeoCube (QQMAG) as an educational tool could result in a significantly higher test score.