DAILYMAGIC Magnet Tile & QQMAG Neocube
Amazing Magnetic Toy
Ideal and perfect gifts for all your present.
DAILYMAGIC (Magnet Tiles) elements are simple, ABS plastic and ceramic magnets sheet shape, which can be assembled to all Three-dimensional figures of various shapes.
QQMAG (Magnetic Balls) is consisted of super strong NdFeB magnets. QQMAG is the unique toy in the world. This allows you to create and recreate an outrageous number of shapes and patterns.
Sroll To Bottom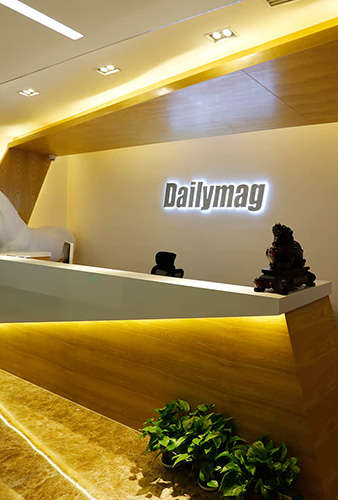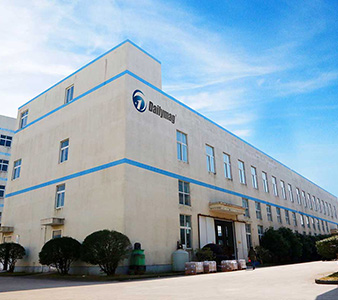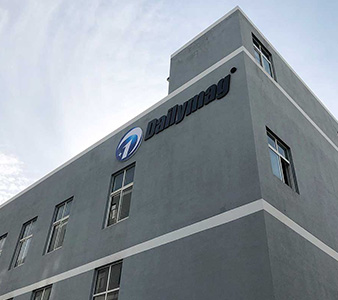 Your Total Toy & Gift Solution Partner
Dailymag is a professional manufacturer of magnetic toy and promotional gift.

Established in 2005, Our developing R&D group, presently 20 in number, is in providing active and forward-looking support for our clients, leading to product development and innovation to better serve current markets.

We have three professional factories, serving permanent magnets, magnetic toys, plastic gifts and more. As a one stop solution provider, our objective is to provide reliable service to you. We have proven time and time again to be a trusted trading partner and manufacturer.

In dealing with sub-suppliers, within subsidiaries, and within the firm itself, DAILYMAG utilizes a methodology we call "SQDP". This means: provide the client with the better SOLUTION; with the higher QUALITY design, production, and service; DELIVERED as promised and fast; and at a PRICE that increases value for both the client and end-user. Achieving great results consistently doesn't happen by accident of course, but only through the liberal application of continuous improvement principles and strong, lively company culture. Many companies say "our people are our great resource". At DAILYMAG, however, this is certainly true as we take an active stake in ensuring that our staff are growing and improving not only in the jobs and careers, but personally. We warmly welcome your inquiry and be prepared, though, for more than a quotation. Prepare to discover what many well-known corporations around the world - from Wal-Mart, Total, Philips, Bosch, Home Depot, Lowe's and many more - have found. Prepare to start a long-term, mutually prosperous business relationship with the reliable choice for magnetic toys, plastic gifts and DIY toys.

Men, women and children love us, our competitors envy us, and want to be us all at the same time. We know what's important, and that is our clients, you. The YAO Method is here, and its made DailyMag what it is today.

Repel, Attract, Life……DAILYMAG
WHAT WE DO
Product Category
Our machines are built to last, with minimum downtime and maintenance costs that will save you money, year after year.
Makabale
WHY US
The YAO Method
We offer a comprehensive line of machines, including vertical and horizontal balers, single and double shaft shredders, granulators, conveyors, and options that are customizable to fit your exact specification.
THE YAO METHOD OF EFFICIENCY
Make sure you understand clients better than he understands himself, answer questions before they arise and always strive to be the best. These efficiency standards lead by Mr. Yao has transformed not only DailyMag but business itself domestically and internationally.
THE YAO METHOD OF SOLUTION
Solve problems before they become problems, bring energy and life to earnestly solve problems, do it quickly and to to the end. Problem solving is a critical aspect of why thousands of clients world wide look to DailyMag for solutions, not just products.
THE YAO METHOD OF INNOVATION
Taking ideas, concepts and innovating them to bring solutions. Developing and innovating new product lines to bring them to the market as leaders. Being the inspiration for new technology developments worldwide.
THE BLOG
Our Recent News
Our greatest desire is to leave the earth a better place as a company, so we are always looking for unique and innovative solutions within waste recycling.