Jumbo Castle Magnetic Building Tile toy
Jumbo Castle Magnetic Building Tile toy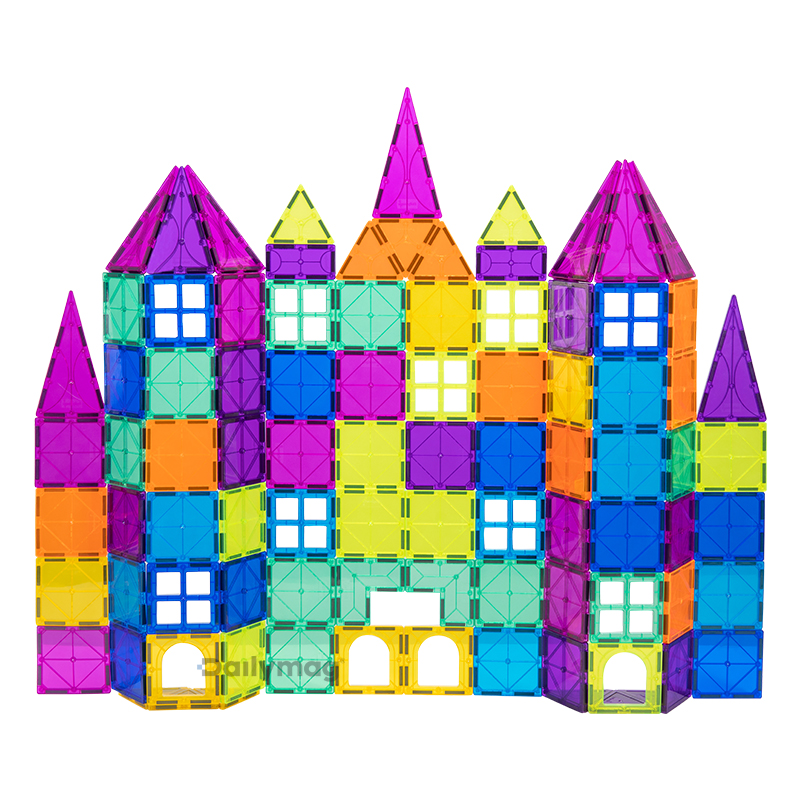 Jumbo Castle Magnetic Building Tile toy
Use Dailymagic Magnetic Building Tile toy to build a dreaming Castle
---
Contact Us Now
---
Can you image that you can build a dreaming Castle by Dailymagic Magnetic Building Tile toy?
This Jumbo Castle shape need 55 squares + 4 arched door + 9 window + 11 equilateral triangles + 9 long triangles + 2 L shapes + 2 small rectangles Dailymagic magnetic building tiles.
Since the castle is basically symmetrical, it can be built from the foundation on the left half. The supporting surface on the foundation is put together by two 3 equilateral triangles on the left and right as the main supporting surface for the castle to erect. After the foundation on the left is built, then build The foundation on the right is then built up layer by layer until the spires on both sides, then the spires in the middle, and finally the spires in the middle.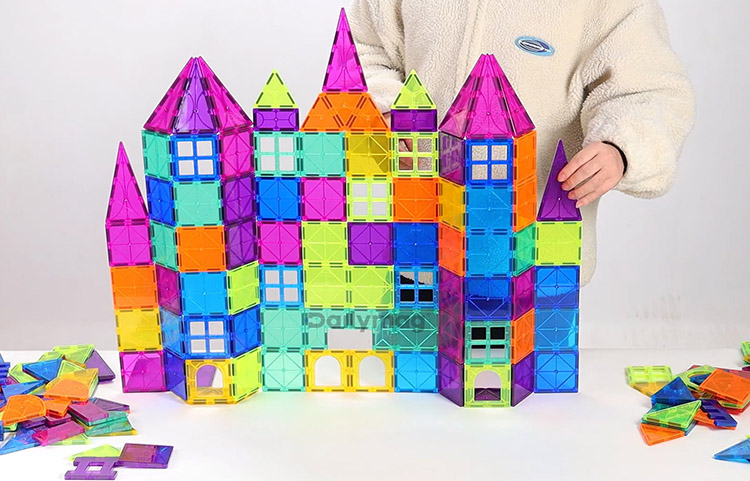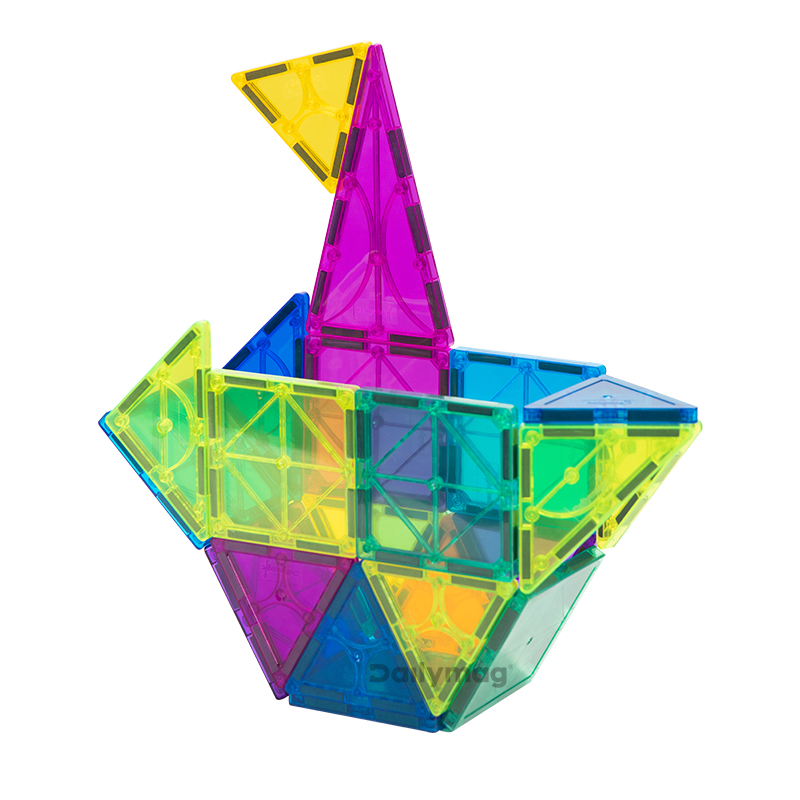 Sailboat shape Magnetic Building Tiles Toy
How to use Magnetic Building Tiles Toy to build a sailboat
GET IN TOUCH
Send Us a Message
Our experienced and professional team is skilled in designing Magnetic Toy just for you, and we understand the needs of the recycling industry.